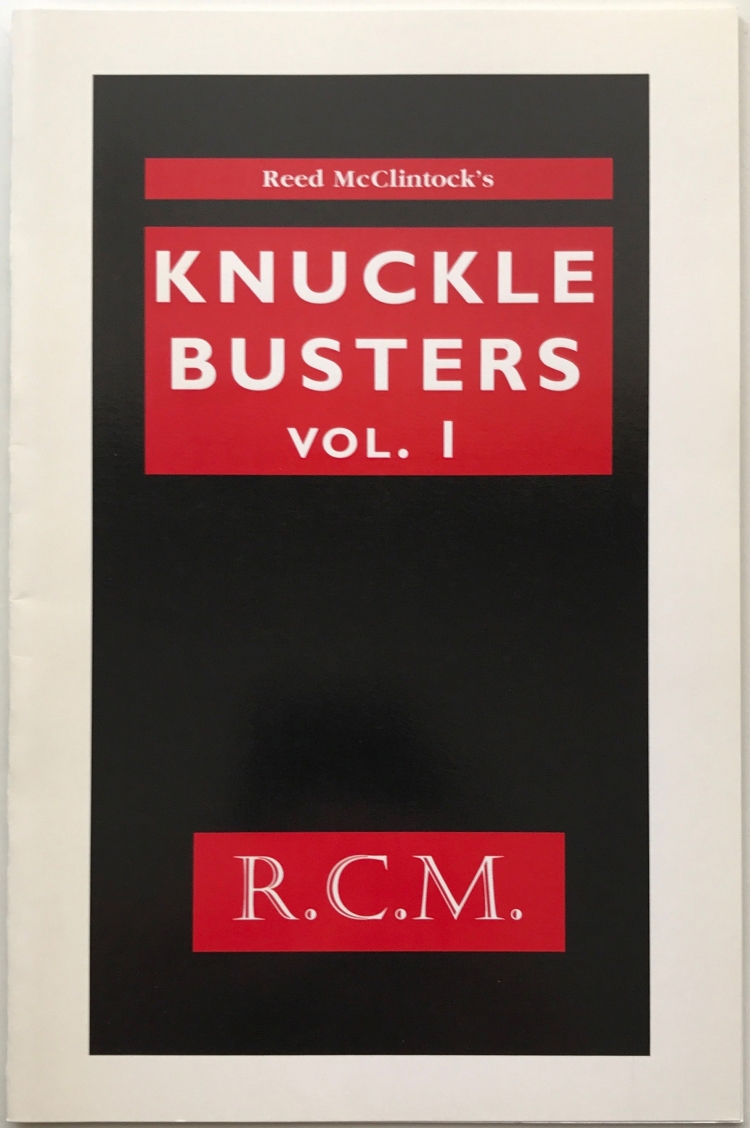 Creators
Title
Comments & References
Page
Categories

scotch and soda for real \n transpositions and vanishes of american half dollar and mexican centavo. \n reed mcclintock \n "three-coin fantasy" (jim pace, the jim pace lecture video) \n greater magic video library vol. 28, don alan \n purse palm \n charles morritt \n salt & pepper shaker \n albert goshman \n translocation \n john kennedy 2002

Reed McClintock

Scotch and Soda for Real

4 co-pro \n four coin production. \n reed mcclintock 2002

Reed McClintock

4 Co-Pro

sonic squeeze \n coin production \n michael ammar \n sonic squeeze \n michael ammar 2002

Michael Ammar

Sonic Squeeze

untitled display \n display that hides one or more coins. \n steve blencoe \n silver mirage \n steve blencoe 2002

Steve Blencoe

Untitled Display

timing \n three coins appear, vanish, reappear at body, vanish, appear on table, vanish, reappear under three spectators' watches \n reed mcclintock \n jim pace, tricks from my lecture video \n john cornelius, creative magic video 2002

Reed McClintock

Timing
Data entered by Andrew Custer.