Nie Wieder!
Im Fokus Nr. 2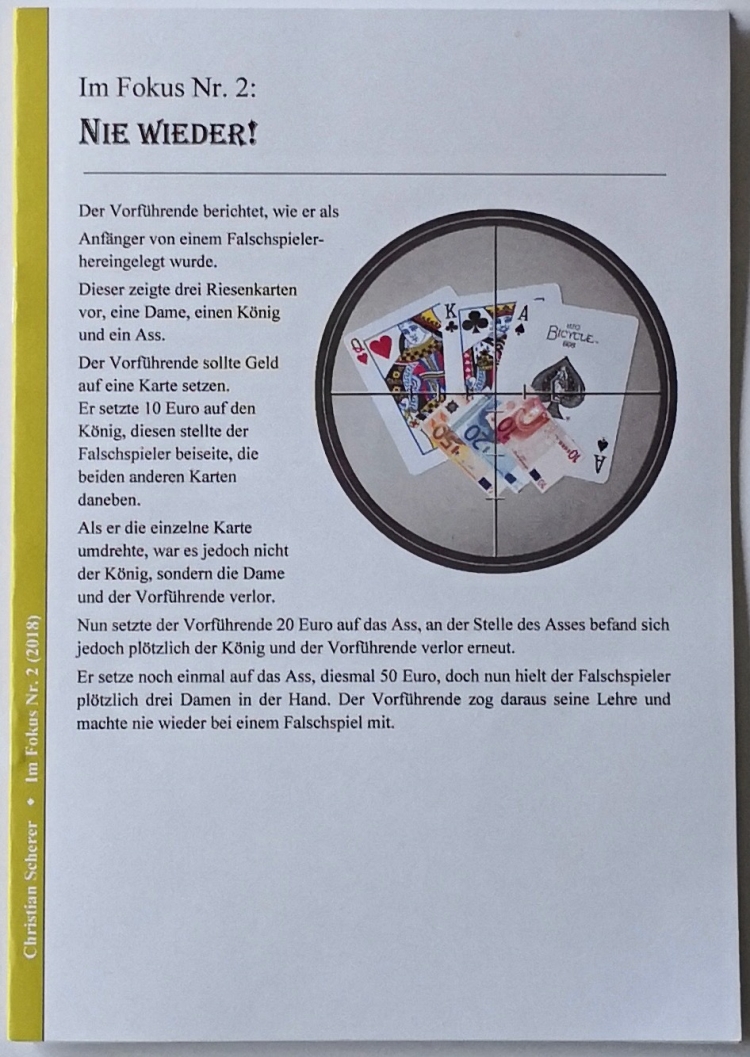 Creators
Title
Comments & References
Page
Categories

nie wieder! \n three card monte with jumbo cards, multi-phase routine \n christian scherer \n monarch monte \n harry anderson 2018

Christian Scherer

Nie Wieder!

double lift with jumbo cards \n \n christian scherer 2018

Christian Scherer

Double Lift with Jumbo Cards
Data entered by Lorenz Schär.