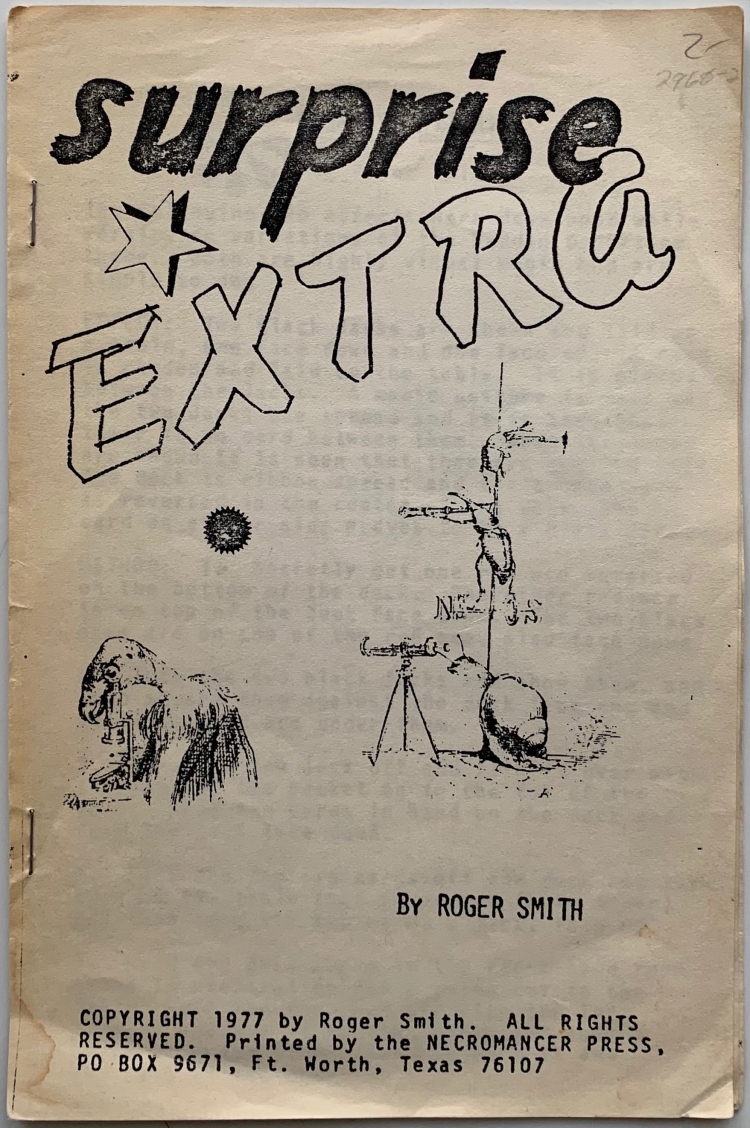 Creators
Title
Comments & References
Page
AA
Categories

surprise extra! \n black jacks on table, card placed between them vanishes, jacks become red aces, in deck is the reversed selection with a black jack on either side, two methods \n roger smith 1977

Roger Smith

Surprise Extra!
Data entered by Denis Behr.