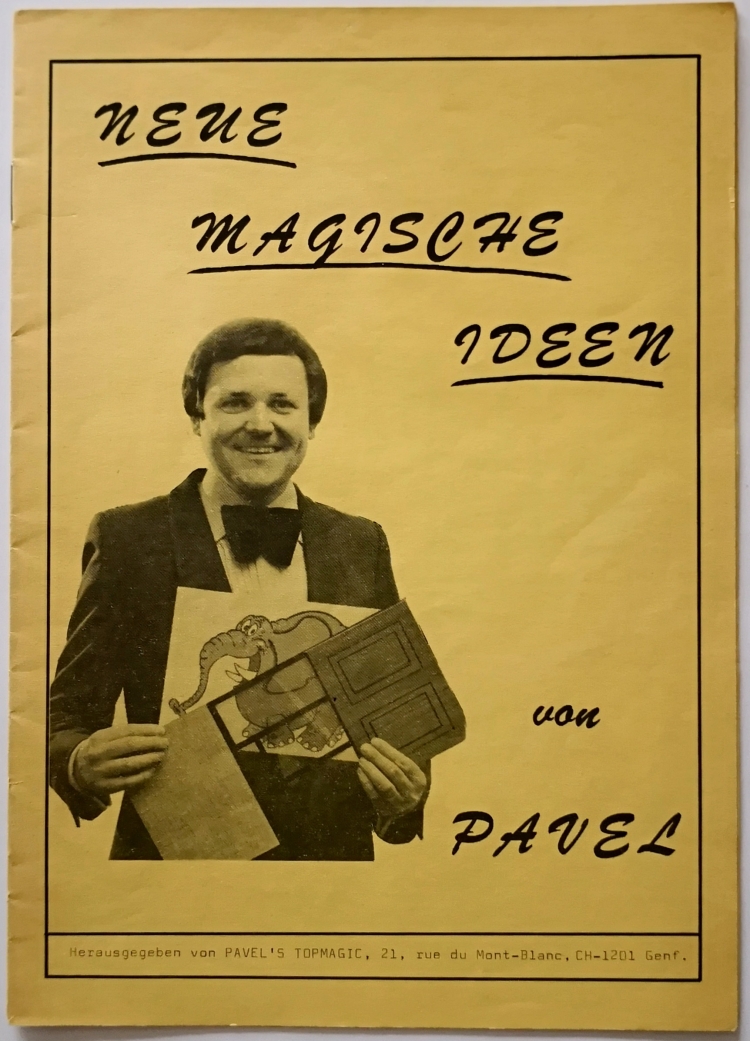 Creators
Title
Comments & References
Page
Categories

hopper knoten \n four different colored ropes, knot from rope jumps on others and is opened on last rope \n pavel \n pavel's fantastic knot 1983

Pavel

Hopper Knoten

tuch-würfel \n handkerchief in big dice change places, then dice change color, with tubes \n pavel 1983

Pavel

Tuch-Würfel

bluff-ringe \n plastic rings in plastic envelopes change places and change colors \n pavel 1983

Pavel

Bluff-Ringe

clip-a-card! \n ribbon with playing cards, one card is selected and it is the only one with different colored back, prediction of card as kicker \n pavel 1983

Pavel

Clip-a-Card!

zickzack elefant \n zig-zag effect with picture of an elephant in a frame \n pavel 1983

Pavel

Zickzack Elefant

drei-seil-routine \n with snap fasteners \n pavel 1983

Pavel

Drei-Seil-Routine

unglaubliche punkte \n cards with colors, matching routine with spectator, cards put in plastic envelopes \n pavel 1983

Pavel

Unglaubliche Punkte

loch-blendo \n knots in handkerchiefs are removed, handkerchiefs with holes are placed in paper tube and transform into one big handkerchief with lots of holes \n pavel 1983

Pavel

Loch-Blendo
Data entered by Lorenz Schär.