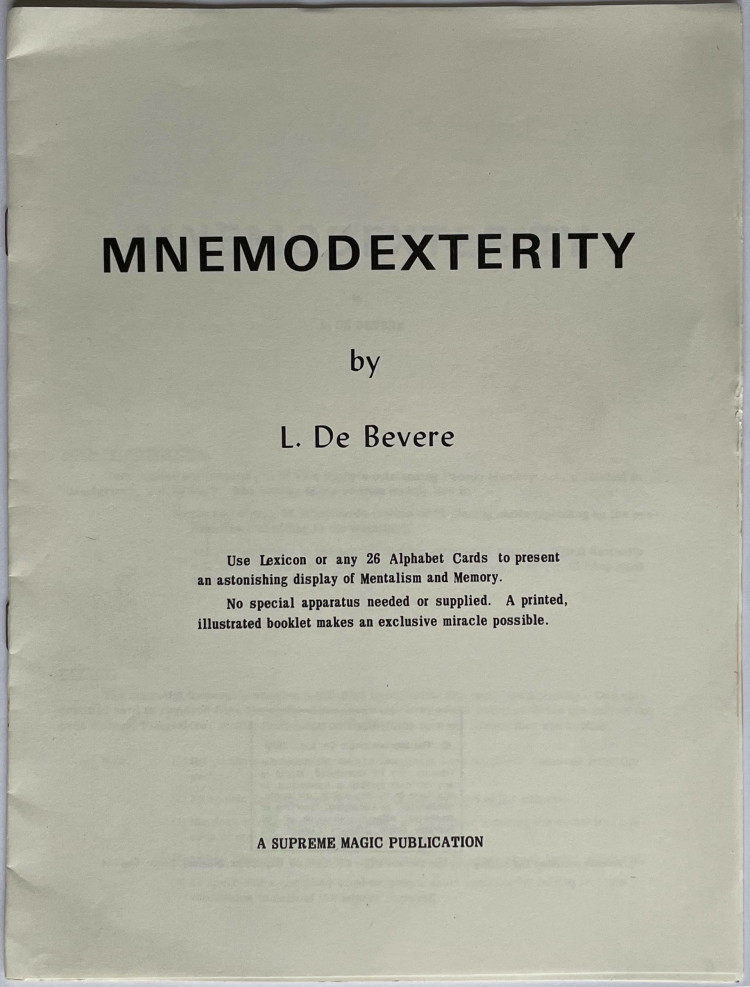 Creators
Title
Comments & References
Page
Categories

mnemodexterity \n routine with abc cards or twenty-six design cards - missing card named - sequence of cards held by three spectators recited - position of any card named - deck cut at any letter called for - spelling to letters \n l. de bevere \n "pseudo memory act" (tom rigby, magigram, vol. 10 no. 3) \n "any card called for" (louis histed, the magic of louis s. histed, 1947, p. 35) 1979

L. De Bevere

Mnemodexterity

bold cut force \n \n l. de bevere \n take me \n robert parrish \n steadly 1979

L. De Bevere

Bold Cut Force
Data entered by Denis Behr.