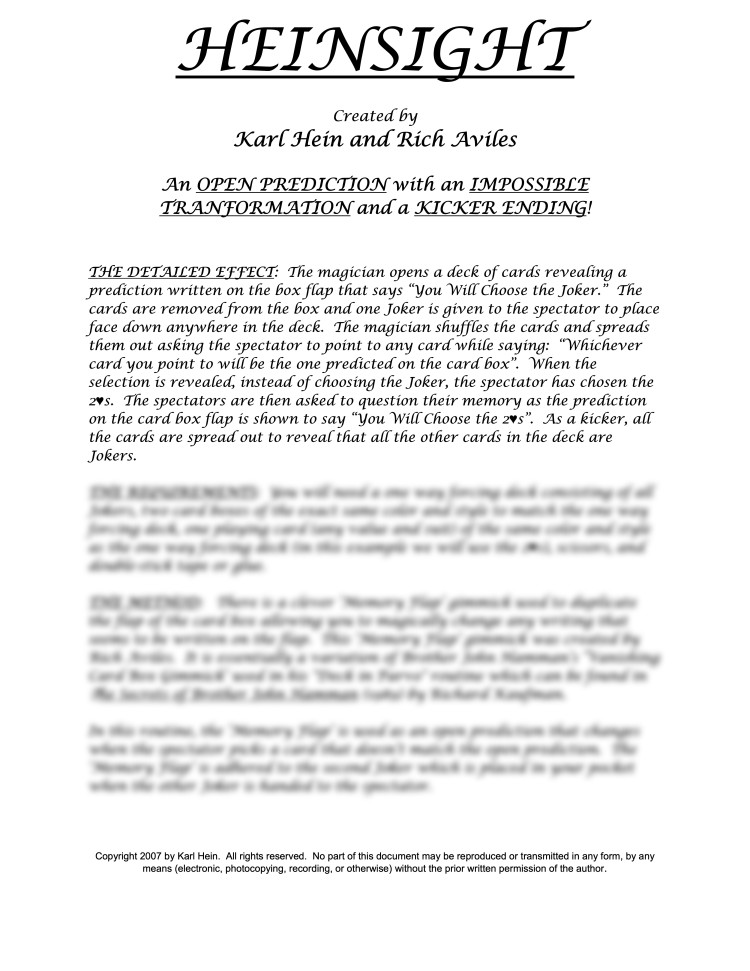 Creators
Title
Comments & References
Page
Categories

heinsight \n prediction of joker shown written on card case flap, another card is chosen, prediction changes to match the selection, rest of deck is shown as all jokers \n karl hein \n rich aviles 2007

Karl Hein, Rich Aviles

Heinsight

memory flap gimmick \n used to make written prediction on flap change \n rich aviles \n deck in parvo \n brother john hamman 2007

Rich Aviles

Memory Flap Gimmick

new card force \n simplified no-cull under the spread force, top cards openly counted into right hand first and put straight under spread \n unknown \n "new card force" (the magic world, vol. 2 no. 2, 1918) 2007

New Card Force
Data entered by Denis Behr.