Shorty!
A Baffling Short Change Routine
This publication has been reviewed by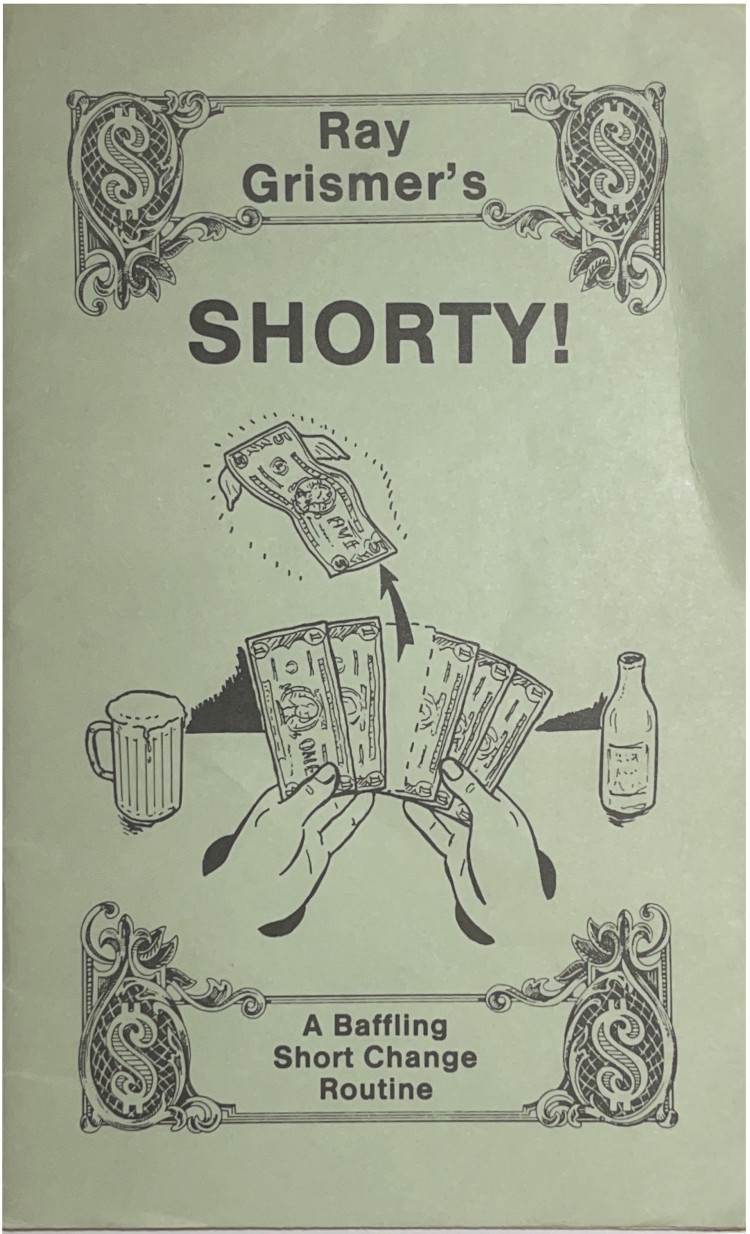 Creators
Title
Comments & References
Page
Categories

shorty! \n five one-dollar bills and one five-dollar bill, a one-dollar bill vanishes and reappears, then the five-dollar bill vanishes - the gimmick (two bills glues at short ends) - making the set with real bills - a special note to foreign magicians - preparation - performance and patter - simplified handling - notes and comments \n ray grismer \n bank teller \n lawrence nudelman 1987

Ray Grismer

Shorty!

history and background \n credit information on ill short change routines \n jeff busby 1987

Jeff Busby

History and Background
Data entered by Denis Behr.